I've been wanting to write something about this stupid Fluk/slut controversy but haven't had the time. Luckily, Edge of the Sandbox did it for me!
sitting on the edge of the sandbox, biting my tongue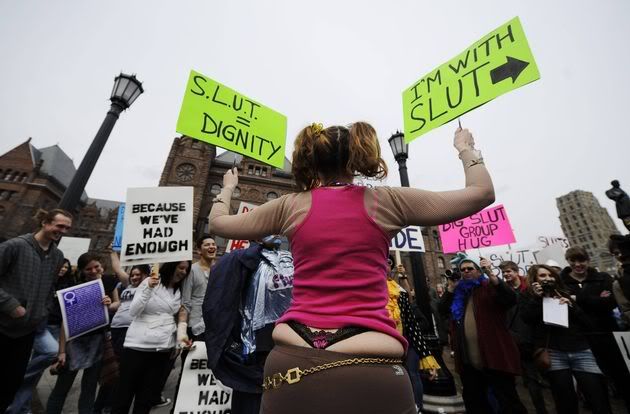 Yes, his sponsors threatened to quit, but some did anyway.  More importantly, there was no moral imperative to do so because I doubt a modern woman like Ms. Fluke is insulted by Rush's word choice.  And get this, our President who doesn't want his daughter to be punished with a baby, called Sandra Fluke to see how she's coping with Rush's comments.  What a phony!
A street scene in Barack Obama's Chicago
These day and age being accused of sleeping around — even for money — is not a big a deal.  "Slut" is simply a semi-rude word (we all can think of stronger expressions) for behavior that is not exactly unacceptable, and in some circles is even desirable.  In the era of 3rd wave feminism, when women are called sluts, they buy skimpy outfits and go on parades. Hence the Slutwalk phenomenon sweeping Europe and North America.
View original post 217 more words